2022年 10月 1日 at pm1:42
#2211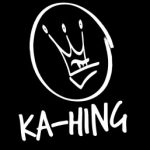 Nate
Participant
Points: 2,918
I think the GUI is a little finicky when trying to make posts. I think a big thing that needs to be fixed is when a post fails to be posted for whatever reason, all the work that went into it is gone. It'd be nice if it would save it as a draft or something.
I also tried to post a grow journal, and when I posted it, it said it was "awaiting moderation". Not sure what that's about, but it'd be nice if there was somewhere you could find your posts to see if it has been approved or not.
Overall though, I think this is a great idea, and I'm looking forward to how this comes together.