2022年 10月 2日 at am5:35
#2330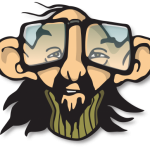 HippyFarmer420
Participant
Points: 860
The starting RH is very high, uncomfortable type of RH..  I had to do something..
Dehumidifier is helping control the numbers better, we are about to redo our central venting system here soon, converting over to forced propane from dirty ass oil..
Once we make this conversion everything will be a lot more controlled, I will also be remodeling the basement all next year.
We are even adding a big enough solar system to run us off grid "we will have to finance this'.
Here are numbers after dehumidifier has been running.