2022年 10月 2日 at am7:36
#2346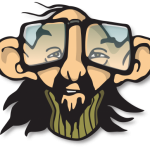 HippyFarmer420
Participant
Points: 860
I also forgot to mention that my water source is pure well water, 7.2 from the tap.
I do not adjust my ph, nor do I really check it much anymore, it has stayed very consistent over the years and we have good well water.
I do not need to let it sit out over night to evaporate any chlorine, I can just mix compost teas and brew straight away.
I also need to pick up a new air pump this year as well, I am making a new compost brewer.
I am making this compost brewer.