2022年 10月 2日 at am8:43
#2353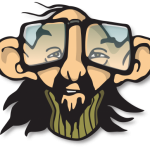 HippyFarmer420
Participant
Points: 860
I will be growing more green beans in this bed next year!
I really enjoy growing green beans, they are one of those type of plants that need very little attention, they produce harvests every few days and they taste better grown from home then the ones you buy in the store..
This was the first year that I expanded out into fruits and veggies so everything this year was a huge learning curve..
I did produce some nice fruits and veggies tho and it gave me a huge garden bug.
I have plans to grow more fruits and veggies indoors as I start to expand my rooms..
More to come..