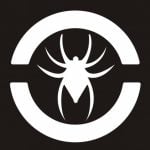 Spider Farmer
Keymaster
Points: 1,248
Congratulations to [coffeeho], the 7th Winner of the Spider Farmer Halloween Contest! 🎉🎃🌿 You have won SF2000EVO , it is our new arrival. Samsung LM301H EVO chips with high-efficiency 3.14umol/J.
3nd Winner of Free Order🎃 Congratulations : csa*****[email protected]
🎃Spider Farmer Halloween Photo Contest has come to an end! Thank you to all who participated – your creativity and unique costumes truly impressed us! 👻
To those who didn't win, don't be disheartened because #BlackFriday is just around the corner, and we have more exciting surprises in store for you!