2022年 10月 29日 at pm1:21
#8270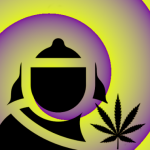 Somatek
Participant
Points: 6,635
Paranoid much?  The same questions apply; if I'm trying to win the light why did I stop posting threads after talking about how cluttered the forums were getting by spam?
Why do I type long, detailed replies instead of quick ones that may or may not  be relevant?
Why haven't I been posting much over the last week?
You're projections are your baggage which is your issue to deal with. Although I'm tempted to win the big light at this point just to give it away to someone like Atom or Neurotic Turtle who really deserve it for posting quality content…
I haven't sent referral links to anyone really, it'd be pretty easy to get 4 friends a day to join up if I want to win….