2022年 10月 30日 at pm9:41
#8435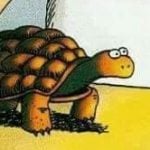 NeuroticTurtle
Participant
Points: 1,665
Nanners on branch #3 now, thats enough.
This has been an adventure, but its not over yet.  I still have the other THC Victory to go, it was 3.5 weeks behind on the flower cycle, and may not have been stressed the same way or be as susceptible.
still, rest in peacepipes there THC Victory #1, ye showed great promise, may your sister have an easier time of things.