2022年 10月 28日 at am12:43
#8061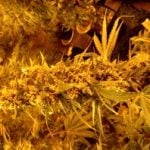 Brad104
Participant
Points: 631
I know that is right, you never catch me out the house without my 9 or 45
Aron Lewis crushed that song bro              and of course come again by Staind.
Also @atom what do you know about C.O.C.        CORROSION OF CONFORMITY.        13,ANGELS , ALBATROSS JUST TO NAME A COUPLE
ALSO LAST BUT DEFINITELY NOT LEAST  DOWN.       N.O.L.A.            STONE THE CROW.
IF YOU CAN'T TELL I LIKE PHIL ANSELMO and then other Louisiana boys and I also dig pepper Keenan he's bad ass on the 6 string axe too.