2022年 10月 29日 at am7:21
#8234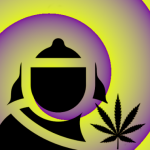 Somatek
Participant
Points: 6,637
The admins can see all the forum activity and it's easy to pick out patterns that suggest rigging the system.  If they decided your friends were liking your content disproportionately that definitely seems like cheating as it's not about the content of the posts or what they contribute to the community, it's about winning the contest.
I was clear from the get go that the point of this contest is to build community and create engaging content that helps people become better growers.  It's not a popularity contest or about posting content just to post things; that's counter productive.
You didn't lose 3-4 thousand points, you lost around 2k.  The only reason you were ahead is because they had already docked Brad's points, otherwise he'd be the winner.  Cry foul all you want but it just reflects poorly on you as you don't see Brad complaining; he's accepted things and moved on.