2022年 10月 29日 at pm2:10
#8283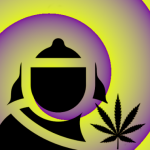 Somatek
Participant
Points: 6,637
Likes were originally more points weren't they?
My comment about the hyperbole was because of the exagerated numbers, even if you were at 8k that's only 2.4k that was docked which isn't close to 3-4k you claimed they docked.  I can understand if you were upset and not thinking clearly but when someone makes exaggerated claims that are not true (I know you were under 8K) then it's hard to take their other points seriously.
I personally wouldn't have posted a thread like this, I would have reached out to spider farm and make a personal decision if I was going to keep investing time in the hopes of winning or if it wasn't worth it because I couldn't trust the company.
This is why I said from the start and have been clear I don't care about the prizes, for the amount of time spend posting on this forum I could have simply worked and bought one.  I assume my points will be corrected as well before the contest ends and I don't care.  Unless of course Brad keeps annoying me and I decide to win just so he doesn't that is lol….