2022年 11月 1日 at am11:40
#8647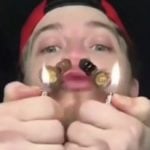 Cannabliss
Participant
Points: 4,164
They both ship pretty quick. Customer Svc.. as for that I've heard some horror stories. Most of those stories were pretty blown out of proportion by the buyer. Communication is key.
I have however contacted Mars Hydro customer service quite a few times by email with inquiries recently, and have yet to hear back with a response. Somehow my emails are getting "lost".
With the equipment performance, I have no complaints on either side.