2022年 11月 15日 at am9:12
#8957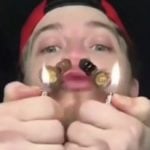 Cannabliss
Participant
Points: 4,164
Still having this problem. So I clicked "Remember me" so this shouldn't happen again.
If the website wants to NOT remember me, then I will chose not to remember IT. It's extremely inconvenient to click a notification from my email, or just come to the site.. start reading threads, but when I go to reply.. it says I have to be logged in.  Never had this problem anywhere on any site.
The notifications are still screwed as well. I can be online, and get a notification that says "7 hours ago" pop up on my screen like it's fresh.