2023年 2月 14日 at am1:44
#9917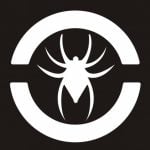 Spider Farmer
Keymaster
Points: 1,248
Hi friend,
The wide spacing between the multiple LED bars allows the SE Series to spread the light evenly when close to the canopy without any hot spots.
The SF series offers a compact and cost-effective option with the same excellent light transmission as HPS lamps.
This is the main difference between the light board and the light bars.
Regarding the SE7000 and SF7000, the coverage of the SF7000 is a little bigger, while the SE7000 shines more evenly. If you would like to daisy chain the new light with your old lights, the same series lights will be better.
Hope this is helpful to you.